Specialised water treatment solutions - made simple.
Acqua by Davey has developed its own identity from Davey Water Products, and specialises in engineered water treatment solutions for niche markets. We work across Australia and New Zealand using a partner network and offer peace-of-mind, for specialised water treatment solutions. Each water treatment solution is custom designed and installed by our team of experts, and allows monitoring and management of your water treatment.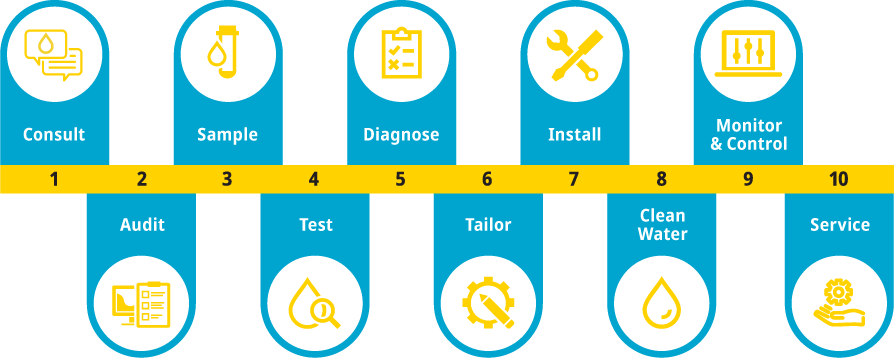 Acqua by Davey understand that each water treatment solution need is different and depending on your circumstances and application, will require specialised advice. Together with our team of experts, create the right solution to suit your needs.
 From farming operations, medical and healthcare services, and large commercial premises such as hotels and universities, to food production and national parks, no job is too big for Acqua by Davey. Along with offering the best treatment solution to suit your needs, we can provide you with the systems to monitor results and help you adjust when and where needed. 
ALERT: New advisory note was released by Australian Building Codes Board (ABCB) to ensure safety of building water supply, where buildings have been left unoccupied for some time due to COVID-19. See here for full details.
Acqua by Davey offers you clean water through our specialised treatment solutions, regardless of the source or size of project. Our team of experts would love to help, get in touch.