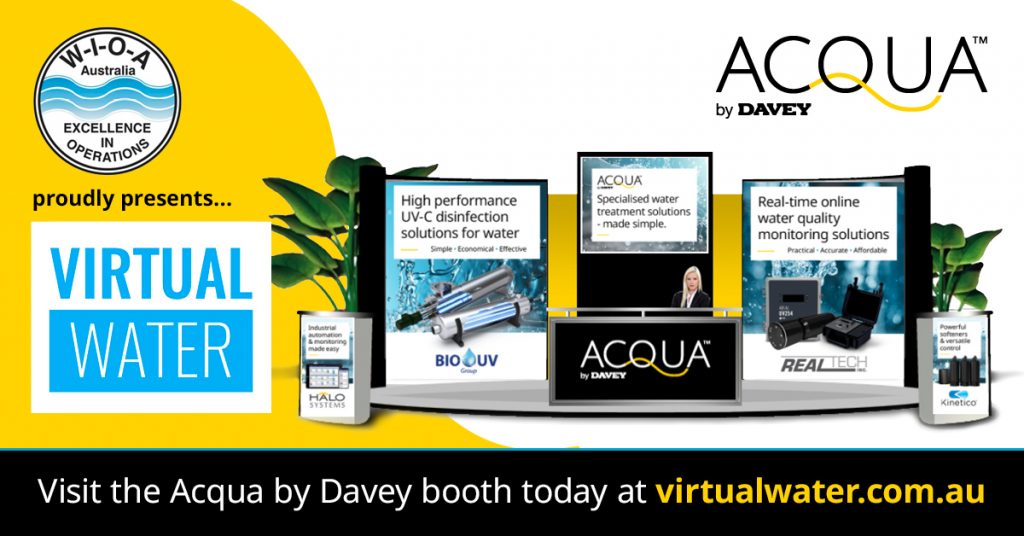 We are at the WIOA Virtual Water Conference. Come and see us.
The Australian Water Industry Operators Association (WIOA) has shown innovation once again. The team which is the peak body in Australia for operators of water treatment plants for councils and water authorities has joined with the industry to provide a virtual conference. The conference is complete with booths and seminars. It starts on the 22nd of July, 2020. Come check it out at www.virtualwater.com.au
We have joined with many others to participate. The event enables users to visit virtual booths and chat to our team live via an easy to use chat function. Its a first for us, but lets see how we go. Exhibitors include pump suppliers, consultants, valve suppliers, sensors and a whole suit of extras. See you there at the WIOA Virtual Conference.
If your interested in what we can do for small regional councils, please visit our small water suppliers page